My Swanky Baby featured my etsy shop on a recent blog post! Marla is a stay at home mommy who writes about baby advice, news, and fun for your swanky baby. Feel free to stop by and tell her hello!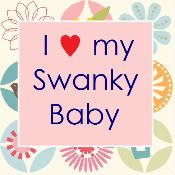 Click to visit My Swanky Baby.
Click to visit my etsy shop [wellies].