bridgett lovessss to be close to her mama [me! duh] and our baby carriers are always in the wash because they get so dirty so quick. i have several that i rotate between, but i'm always looking for a new one, better one, different one. you get the point.
well, meet rachel from annenna. she makes amazzing baby carriers for when your lil boo gets a lil bit older & you want them right by your side :) like many other etsypreneurs, rachel uses her etsy shop as a creative outlet from the stresses of her daily life.
"k
nitting, sewing, embroidery, it all is a restoring breath of fresh air for me. in my 'real life', i'm a fifth-year graduate student in neuroscience." neuro? yah, that knocked me off my chair too. this chick is super rad.
"I want to make things that help you focus on how much you love your little one and how precious that little new life is. I want to give you tools to enjoy your life with your little one. And

if annenna made goods become an invisible part of your daily life with your little one, then I've done my job

."
well, i hope you are starting to like these goodies as much as me
because we're teaming up to give away
to TWO! lucky Little Wellies readers a
super sweet discount of 37%. yup 37.
so you can choose whatever you like for mama or baby! yay!
& if you just can't wait a week, then you can
go get something now
and get free shipping with code WELLIESSHIPPING
!
get 1 entry for each of the following:
visit
annenna
, come back & comment on your favorite item.
update your facebook status with links to this giveaway.
update your twitter with @bylittlewellies.
put this blog button on your blog.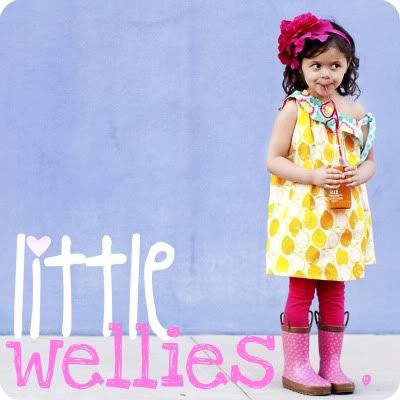 after you do all that (whoo, tough work!) you can then enter as many times as you like :)
please leave a separate comment for each entry so we don't miss any!