yayy! congrats to the brooklyn! email me for confirmation!!
----------------------------------
what does your door look like?
do you have one, or two? is it the same color as when you moved in? have you painted it a
cool blue
, or
bold red?
do you have wreaths hanging up? possibly
festive green
one for st. patricks?
really you should have a
cakoons
one
because they are the sweetest ones i've ever seen. i mean, hello?! they scream...
my door + anthropologie are in love
.
plus, how amazingly talented is Jessica with all these different types of flowers?
she does new ones all the time, and several for each holiday/season!
um, totally cute.. like reminds you of under the
sea coral
, right?
and, lovin' this totally
funky irish one
.
okay, so maybe i went a bit overboard with the pictures, it's just they are all so amazing, it was hard to choose which photos to use!
i love love love mine. it's very similar to the one on the left, but it as
pinks
& grays. we are moving at the end of the month, so i decided to save it & put it on the door the first day we spend there.
okay so you totally want one now right? perfect.
because we're teaming up to give away
to one lucky Little Wellies reader a
super sweet gift certificate of $25.00
so you can choose whichever one you want to spruce up your front door! yay!
& if you just can't wait a week, then you can
go get one now for 10% off with code WELLIES10
!
get 1 entry for each of the following:
visit
cakoons
, come back & comment on your favorite item.
update your facebook status with links to this giveaway.
update your twitter with @bylittlewellies.
follow this blog.
put this blog button on your blog.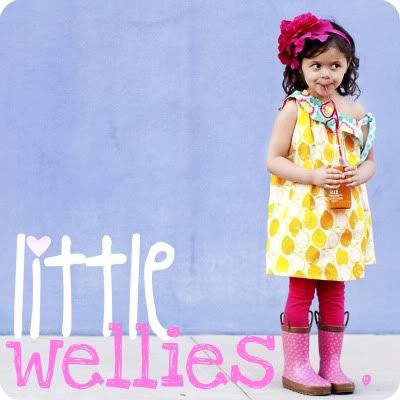 after you do all that (whoo, tough work!) you can then enter as many times as you like :)
please leave a separate comment for each entry so we don't miss any!