yayy! congrats to the angie! email me for confirmation!!
----------------------------------
bridgett is totally teething.
everything goes into her mouth these days, and
she loves chewing on my necklaces
[so not good for her-right?] check her out, feeling all the textures of her ribbon sensory blankie!she loves the bright colors too. when i'm putting her in her car seat, i hold the blankie between my teeth for her to look at &
poof, all smiles
:)
i got this super cute little blankie from
lisa lane
.
one side is soft, and the other is silky- bridgett loves both.
i also just ordered
yesterday
this totally funky wipe case. i love the little dear, isn't she so cute. her boutique has some of the cutest stuff for baby.
i love it because it's just
fresh
&

modern

.
well get excited [!] because
we're teaming up to give away
to one lucky Little Wellies reader a
a pretty little tag sensory blankie.
& if you just can't wait a week, then you can
go get one now and get free shipping with code WELLIESFREESHIP
!
get 1 entry for each of the following:
visit
lisa lane
, come back & comment on your favorite item.
update your facebook status with links to this giveaway.
update your twitter with @bylittlewellies.
follow this blog.
put this blog button on your blog.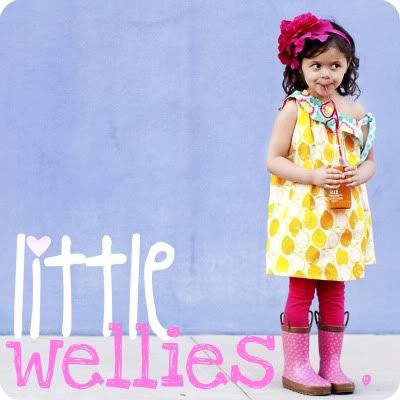 after you do all that (whoo, tough work!) you can then enter as many times as you like :)
please leave a separate comment for each entry so we don't miss any