yayy! congrats to the sanders family! email me for confirmation!!
----------------------------------
what do you get when you
mix two love birds with a childhood in russia
, fashion career in LA&NY, and who are ex-residents of France and Israel?
A fresh and iconic baby line, offering eclectic clothing for babies of the world:
founded by the husband-and-wife team of Chara and Dave, the young 1s was
inspired by the couple's love of music, art, and travel.
AND they are expecting their first baby, and it's a girl [a little russian doll!]
featuring incredibly soft & comfortable pieces, all of their tees are one hundred percent
organic
- yay!
how darling is this little russian doll playing with her dolls wearing her
russian doll tee
?
get 1 entry for each of the following:
visit
the young 1s
, come back & comment on your favorite item.
update your facebook status with links to this giveaway.
update your twitter with @bylittlewellies.
follow this blog.
put this blog button on your blog.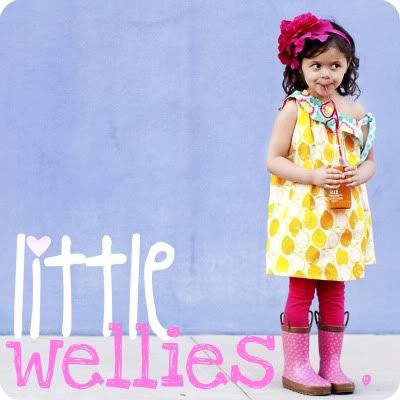 after you do all that (whoo, tough work!) you can then enter as many times as you like :)
please leave a separate comment for each entry so we don't miss any!
giveaway ends monday at midnight, we will pick a winner on tuesday.